The Film
The Team
The Script
Progress
How You Can Participate
We are in the process of writing a 30 minute film script to be produced about one of the first heroic acts of WWII involving a young PBY crew. This "Our Film" section will follow the progress and let you know how you can get involved. It's a story to be told; history to be remembered.

Short Synopsis:  Three weeks after the bombing of Pearl Harbor a young and untested PBY crew spot signal flares in the tumultuous sea waters below: two leaky rafts, nine stranded soldiers.

Headquarters says "Turn back!" - Too dangerous to attempt a rescue.

The crew thinks otherwise.

The Commander and his co-pilot must decide -- who lives, who dies.



Genre:
Suspense Drama
Running Length:
30 minutes
Format:
HD Video/Film
Budget:
Disclosed to potential participants


Producers:
Allen L. James
Diana James
Ron Schilling
Writers:
Ron Schilling
Allen L. James
Director:
Ron Schilling
Under construction:
As we build the team for the production of the film Guardian Angel we will add photos, bios and other pertinent information here. Actors too!
Please return often.
Here is the opening scene from an early draft of the Guardian Angel script. We invite you to follow and participate in the building of the script and the production of the film. Your comments, critique, and insights will be part of this unique collaborative process. Welcome!

Ron Schilling/Allen James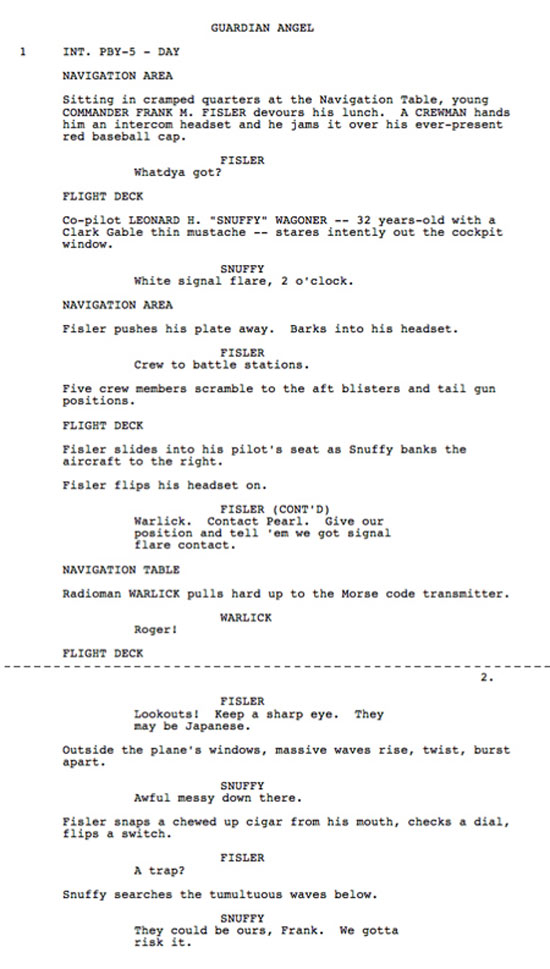 Under construction:
This section will track progress of the Guardian Angel Film Project: scriptwriting, team building, fund raising, and all stages of production. Photos, deadlines, successes (and the occasional set-back) will be recorded here.
Please return to follow our adventures.
Under Construction:
The Guardian Angel Film Project is one where you will be able to participate on many levels. Critiques and suggestions for the script will be solicited; thoughts on actors and locations; input on the progress of editing in post production. We are forging a new participatory paradigm in film production - join us!
Guardian Angel Film Project

The PBY Catalina Foundation is forging a new paradigm in filmmaking. We are encouraging you, the public, to participate in our project in many areas never before attempted. From writing the script to what music works best in post production, we are welcoming your input. It's an experiment - and it's exciting. Join us!
Allen L. James -- Diana James -- Ron Schilling
The story of Guardian Angel is based on a real heroic event that took place in World War II. This film is dedicated to those who risked their lives so that others could live.